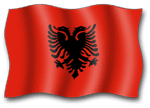 HOLIDAYS IN ALBANIA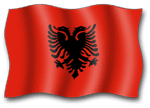 STUDIO MEX BAR RESTAURANT
Shen Vasil (Perparim) Sarande Albania

Albania phone:+ 355 692808268
+355686642093
Web site : holidaysinalbania.de
e-Mail : studiomex@live.com
Facebook : anestimekshi@yahoo.com

You will love Albania if.....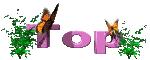 you're looking for a family holiday with clean beaches and a host of outdoor activities.
Family Holidays: low cost room with kitchen till to 4 persons.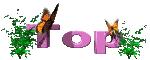 you are a group of friends searching for exploration and adventure holiday,
Parachut

: jumping & landing 1.500 m till 800 altitude. Free internet in bar & room

Car 4X4

:

Wild driving to the mountains&valley, an adventure. Free Parking. Motorcycle:Team&Singles, excursion.Born to be wild..enjoy the free feeling and discovery... Bicycles&walkers: in team or Singles. Stop for one night or more.

Parashut

: Jumping & Landing from 804 meter high till to 1500 meter.

Sea-jumping

: Jumping from high sea stones 5 - 10 - 40 m high like Acapulco.

Nudist Beaches

: like Eva & Adam in Paradise. Enjoy romantic moments in the wild beaches and you will never forget these exciting moments. plakoto beaches

.

Honeymoon in Shenvasi

: One special room for pairs of lovers, romantic moments...Bedroom with
glasses, round bed moving 360 grade, 25 meter high on top of the building, feeling like ''the birds'' in the sky thinking you are ''in Paradisso''. Only 25 euro one night with (breakfast).
Top Attractions
Archeological &Ethnografic Museum of Butrint; The ancient temples & the remarkable ruins of history of Foinike: "Blue Eye" natural spring: 8,4m³/second water comes from 200m deep.

The castle of Palermo; of Lekurs; of Borsh. See the smal Castle of Ali Pascha in Vrine village and visit the ancient city of Butrint (UNESCO World Heritage). The beaches Kakome ; Shella; Bunec ; Krores; Plakoto. The big tree more than 100 years in the centre of Shen Vasil.

We offer escursions by our car 4x4 to different places.
OUR PRICES
1€ :is about 130-140 lek Albania money.

Room 50m²: (XXL) & kitchen 2-3 persons-25,00 € ; 3-4 persons 35,00 €

Room 20m²: 25,00€ & breakfast, 20,00 € without breakfast,
2 persons.
Exclusiv :10% discount by booking early & deposit.
Discount for groups.

1 day rest & food 40,00€/each day/each person.
5 days rest & food 35,00€/each day/each person.
7 days or more 30,00€/each day/each person.